Why is demand generation such a challenge?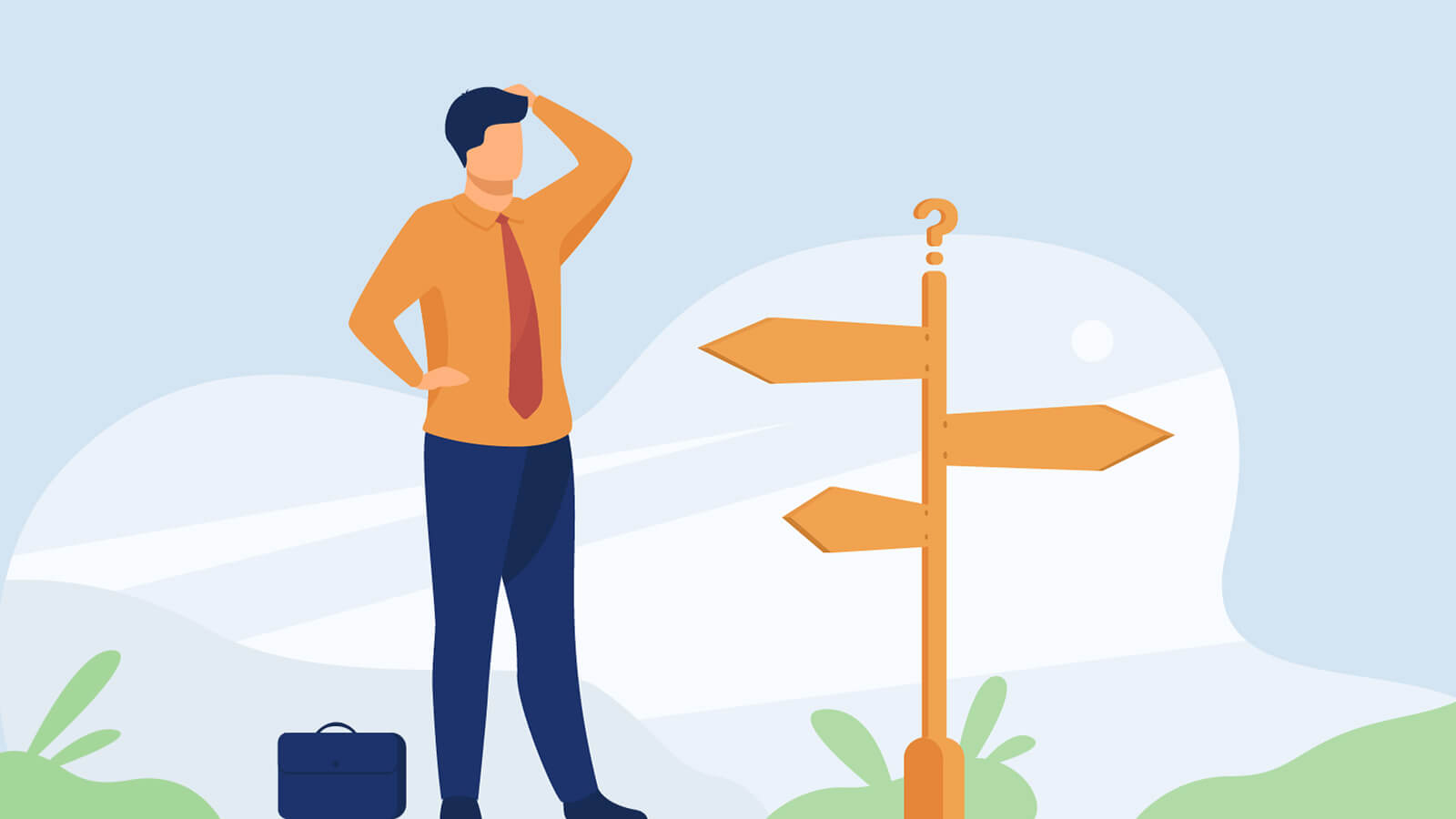 Most demand generation efforts fail because marketers are more focused on themselves instead of the audience.
They think in terms of what they want to say and how they can make an impact, but not about their audience's needs and goals.
Demand generation isn't just a marketing strategy – it's also a philosophy based around providing valuable content to the target audience through ongoing engagement.
Sometimes direct, other times indirect – a combination is usually best.
Demand generation is about giving people what they want so they'll keep coming back for more without even realizing you were there.
It means marketers should create amazing tools, amazing resources, helpful ideas (not just your products), customized services… anything!
So long as they help people find solutions or solve problems, then they're a good thing.
This leads us to…
The secret principle behind good demand generation approaches
Demand generation is a marketing philosophy based on this principle – it's about providing valuable content to the audience and eligible leads through outreach and ongoing engagement.
In this article, we take an in-depth look at demand generation, its importance, how it works, and what tools are available for your business.
The term "demand generation" was coined in the 1990s, but it's a philosophy that has been around since before advertising became a profession.
To create a demand generation strategy, you have to create valuable content for your audience and convert them into qualified leads.
The benefits of demand generation strategies
Do you want more customers/ clients for your business?
Then you'll benefit from demand generation tactics.
Your heightened marketing efforts will have numerous benefits.
Proper demand generation tactics rest on taking a data-driven approach to marketing based on engagement with potential customers through content or social media posts revolving around your prospects' pain points.
We're talking about providing valuable info to an audience of potential customers.
You want to address a pain point because that is what drives existing demand. Then you nurture these people as you create content by sharing relevant content with them to generate interest.
The goal isn't only getting clicks from those folks, it's also converting them into high-quality leads for your sales reps by attracting their attention as well as a trust so they're more likely to buy something from you later down the sales cycle length.
Demand Generation vs. Lead Generation
Vlad Golushuk, CEO of the demand generation agency Brightest Minds and an expert on marketing in the digital age, points out that "demand generation is not always lead gen.
Most lead-generation programs just collect names to sell to other companies – they don't create anything.
It's not so much about collecting data as it is about generating interest from prospects with compelling messaging and offers (i.e., awareness, consideration, purchase)."
Any marketing you do should be aimed at creating demand for your product or service and focusing on increasing your conversion rates.
But if you're trying to generate sales without building up a following, you're not really creating demand.
In the demand generation process, increase demand because you provide valuable content to the audience and engage prospective customers directly.
This is through marketing alignment – inbound marketing tactics combined with direct lead generation tactics, designed to nurture prospects.
So how do we create the right kind of demand gen campaign?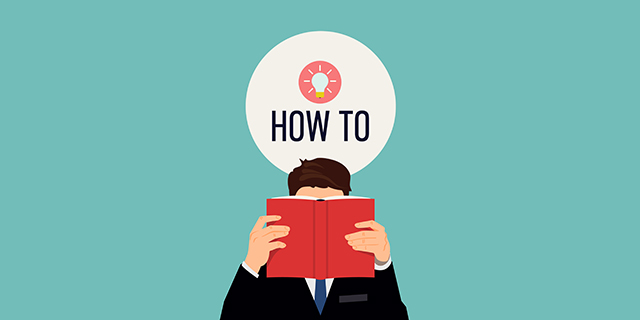 A few ways and I'll show you the exact steps to take to do it but fundamentally, it's about providing a message or offer that your prospects will resonate with and then following up with ongoing engagement.
This means consistently updating social media feeds, blog posts, emails, and more with engaging information they'll find helpful – it's also what keeps people coming back for more.
Demand gen is all about creating value first before expecting something in return. Otherwise, customers will see straight through any attempts to be sold.
A successful demand generation strategy is about providing your prospects with value consistently – so that when the time comes for the qualified lead to make a buying decision, they'll want to buy from you.
The reason is that they're already in your marketing funnel where you have been launching targeted campaigns throughout the buyer's journey and capturing demand.
If done right, demand generation can be more effective (and much cheaper) than expensive other marketing strategies because it generates leads without spending money on expensive ads to get the customers acquired.
Why does demand generation marketing work so well?
In order to generate demand, you have to provide a customized experience while increasing brand awareness.
Instead of just selling them your product or service, show them you understand their problems/challenges and are there for them – then they'll naturally want more!
As opposed to pushing promotions and discounts at your audience, demand generation creates messaging that will connect with customers in new and meaningful ways.
Sales and marketing teams should also be able to be proactive instead of reactive when it comes to successful demand generation campaigns.
It doesn't necessarily have to be overly complicated.
Why not just share stuff like blog posts, videos, infographics or other useful stuff as your social media strategy?
You don't have to spend money to get people interested in your brand!
You can get a lot of organic traffic through search engine optimization, in person events then funnel interested leads directly to your sales teams.

Focus on your funnel
What's at the heart of demand generation?
You're generating interest in your product or service.
Create inspiring content about your company, product, or service.
A funnel is the most common way to do this.
A funnel gets anonymous visitors to the lead phase and then gets them to buy You do this in phases, and each phase has its own actions.
Without a funnel, demand generation doesn't work.
Quick Steps to Creating a sales funnel
Creating a sales funnel consists of 4 important parts:
Social Media
Lead page
Send emails
Sales page

Step 1: Social Media
When you use a funnel, it is important to get everyone who might be interested in your product or service on the same page.
We're talking about lead quality. Knowing exactly what you need to say to start generating interest in your product or service.
Create inspiring content for your sales cycle to create a funnel that will help attract leads and convert them into customers.
You'll need a lead page.
You post your lead page link across all of your social media channels. You can lure people via Instagram, for example, to click on a link.
By giving people a reward when they click on the link, you can persuade them to enter the funnel. This reward can be, for example, a free e-book or coupon.
Step 2: Lead Page
The lead page is the landing page where your customers end up and where you try to generate leads.
This is where you convince the visitor that your product or service delivers value and solves their problems. The structure of a landing page generally looks like this:
Title
Information about the product
Form to leave email and name
Then you give the visitors who left their details the reward you promised them to make sure this reward is related to the products or services your company provides.
Step 3: Send emails
It is important to keep your leads informed and to convince them to buy your product. You have to send an email to the leads every day in the first 5 days.
You can set this automatically with, for example, Mailchimp or GetResponse .
Day 1: Introduction
The first day you receive a lead, you send them an email in which you talk about them and their problem. Make them feel like you know what you're talking about.
Day 2: Building a band
Build a relationship with your leads and tell other users' stories through case studies. Try to make them feel a connection to their own problems.
Day 3: Trust
Build trust with your product by sharing reviews, experiences, and testimonials. Show them what your product or service has done for others who had the same problem.
Day 4: Challenge
Tell them about various mistakes that others have made that did not solve their problems, and then give them the correct information that you connect to your product or service.
It is important to also talk about 1 weakness of your product.
This always inspires confidence, because you show that you are honest.
Day 5: Converting the leads
On the last day, you want to sell the product.
You have shown that you know the problem, there are several people with this problem, you have helped people with your product and given them the correct information.
Now the trick is to write a good email that convinces your leads to purchase your product or service.
Then post a link to your product's sales page.
Step 4: Sales Page
The last step in the funnel is selling your service or product. You do this through a sales page.
On the sales page, you convince the visitor one last time to purchase your product. A sales page should look something like this:
Title
H1 element.
5 to 10 words.
Simple, powerful, and clear.
Use A VSL (Video Sales Letter)
This is a video in which you convince the visitor to buy your product. This video can also just be a selfie video in which you explain your product.
Provide explanations and benefits about your product.
Convince people to buy your product.
CTA (Call To Action)
Use an eye-catching CTA button to go to your payment page.
Benefits
Tell the benefits of the features your product has.
Benefits of the benefits:
Explain the long-term benefits of the above benefits.
Go a little deeper into this.
Social Proof
Show reviews and experiences of others.
Features
Describe all features, parts, and elements of your product.
CTA
The second and final CTA button to go to your payment page.

The step-by-step strategy for demand generation
Brightest Minds is happy to provide you with a manageable and proven strategy for demand generation.
This strategy consists of 7 clear steps.
Step 1. Create effective Buyer Personas
Buyer personas are created profiles of individual and most ideal customers for your company.
You use all the data collected from your existing marketing successes to build up these Buyer Personas.
The advantage? Based on these profiles, you can target your ads to the maximum.
You also create optimally personalized content for all your social media and marketing communications.
In fact, you can adapt all your marketing communications to the specific needs of your target audience based on real data.
An ideal method to better convert leads into loyal customers.
By focusing your efforts on generating demand, you work through the funnel to create excitement about your products and services.
This approach ensures that people not only get to know your company but also start to trust it.
Step 2. Create perfectly customized content for the target audience
Each stage of the question generation funnel requires custom content.
Because ultimately it is cleverly conceived content that pushes leads through the funnel, gives them attention, and binds and cherishes your company.
In short, creating custom content for each stage of the funnel is arguably the most critical facet of your demand generation strategy.
The question that eventually leads to your ultimate goal: a purchase!
Importantly, your content helps solve your character's specific problems.
Because every problem your character experiences is an ideal opportunity for you to solve that problem with a product or service from the world of the lead.
Step 3. Meet your personas where they are, work, and live
Okay, you've created your personas and accurately described your ideal customer. You have also conducted thorough SEO research.
Now comes the time to use the content you have adapted to it and to 'meet' them, where they are every day, studying, working, living and relaxing.
An example: are they all fans of Instagram?
Then create special posts about your new content on this platform, customize the link in your bio and create engaging and enticing stories to tell your persona what you've produced. Is Facebook their favorite hangout?
Then shift your focus to that platform and quickly adjust your social media marketing strategy accordingly.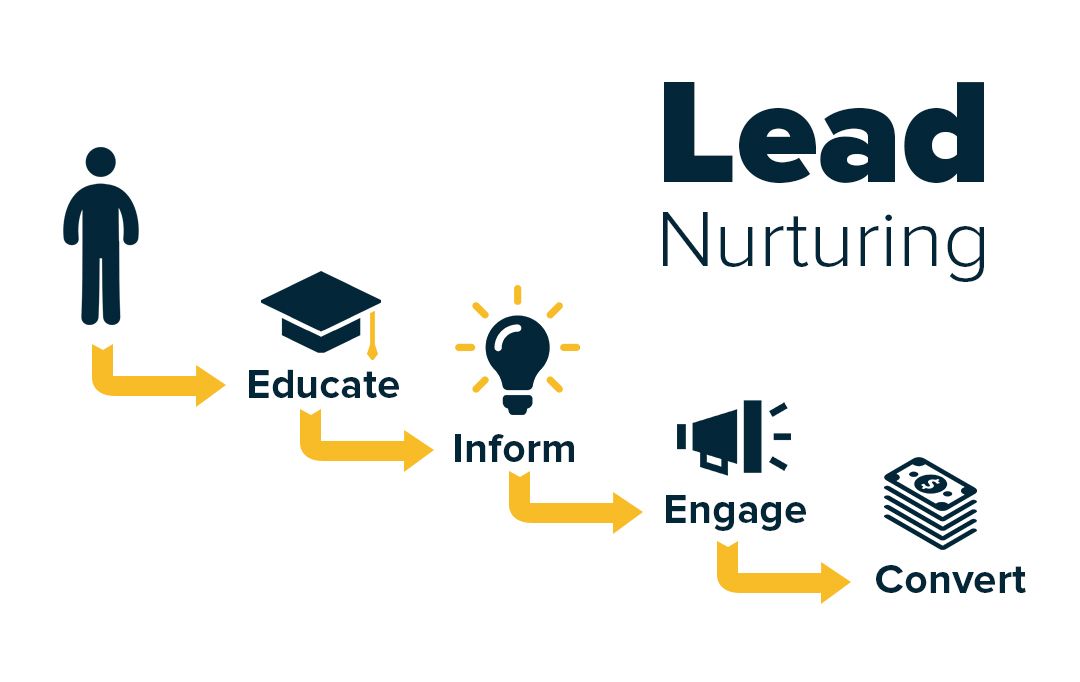 Step 4. Provide A Lead Nurturing Sequence
Does a lead's name end up in a lead generation form? For the purpose of receiving content? Or, for example, to subscribe to your newsletter?
Congratulations now are the perfect time to implement marketing automation. The leads that come from the content are three to five times more likely to convert than pure cold leads.
So…take your chance at this stage! Be sure to attach a form to a specific email sent intentionally.
Or even better: turn this into a series of emails.
These sequential emails pave the way for you to take that lead further down the demand generation funnel.
So this is the next important step closer to a hard purchase. For example, a lead posts their information to receive an offer on garden tools.
These leads will then receive an email from you thanking them for the download with an attached video to learn more about gardening tools associated with the season of the year, followed by similar temptation emails.
Step 5. Start scoring leads
Demand generation gives you the ultimate tool to acquire leads.
Then it's time to score! You do this by setting priorities based on the specific information that your leads gave you in the funnel.
This helps you in leaps and bounds to identify and follow up with highly qualified leads. This type of information includes: providing first and/or last name, visits to campaign pages, website visits, completed forms, and more.
The proof that your time investment in this pays off? Research shows that marketing organizations that use lead scoring can record a 77% increase in the return on investment (ROI) of their lead generation.
Step 6. Benefit from measuring & optimizing
Now you will measure how your demand generation efforts are paying off.
With Analytics you can see the strengths and weaknesses in your strategy at a glance.
Step 7. Continue to surprise your current customers frequently
Of course, your demand generation strategies don't stop when your new customer buys something from you.
Now comes the phase where you keep working hard to keep surprising your customers frequently.
According to bigcommerce.com, 74% of consumers identify word of mouth as a major influencer in their purchasing decisions.
Buyers coming out of the funnel will bring your business even more revenue if they actually enjoyed their experience.
At the other end of the spectrum, if these customers didn't like their experience — or the product — their negative experience can keep people from entering the top of your funnel.
So be sure to include the "fun" phase in your demand generation strategies. Examples of fun content might include fun quizzes or listening to customer feedback and incorporating it into videos or articles.
Tips on implementing your demand generation strategy
Generate Leads in the Right Place
Not every lead is ready to buy or convert.
You want to make sure the leads you're generating are qualified for what you have to offer, so give them valuable content first!
Engage with Your Audience via Social Media
You can use social media to create demand: create contests and promotions on Facebook and Twitter, build communities on LinkedIn that share industry knowledge, develop a blog where people can comment and interact, or host webinars and podcasts.
Create an Email Newsletter Subscription List
Use newsletters as a way of engaging consumers who have shown interest in what you do.
You should use these emails to provide valuable information in an entertaining way that will add value to your prospects' lives.
This will help you to build your credibility as a business and give people the chance to see what other services or products they might be interested in
A key part of demand generation is providing value, entertainment, or insight into things your target audience finds interesting, so they stay engaged!
Engagement can happen:
on social media sites like Facebook and Twitter;
through email newsletters where consumers sign up for updates from your company;
via comments on blog posts or podcasts.
It's about making sure those leads are qualified first by giving them valuable content before engaging them further!
In order to generate quality prospects, it's important not only to have a good strategy but also to execute when prospects start engaging with your business.
Different types of demand generation you can use
Content Marketing
Blogs, video content, ebooks, white papers, and other premium content are all cornerstones of demand generation. The focus of demand generation is creating engaging, educational content that establishes your expertise and keeps your audience coming back to your brand – you can't generate demand without quality content. While it may seem like a bit of an investment to create a library of content, these efforts are paying off:
Content marketing generates three times as many prospects as outbound marketing but costs 62% less than these more traditional channels.
Email Marketing
Email is often considered the most universal channel for digital marketing, in both the B2B and B2C spaces.
In fact, 79% of B2B marketers consider email to be the most effective channel. It makes sense that email has a high value since almost everyone uses email.
It is a very cost-effective distribution channel as it does not require much investment to set up an email drip campaign.
Email also provides deep, near-instant engagement insights, including open rates, click-through rates, and conversion rates for each post.
Demand generation tools like email marketing automation let you use demographic insights to tailor content to future campaigns while using individual engagement actions to determine which specific messages an individual prospect should receive.
Social Media
Social media is here to stay, with millions of users logging into Facebook, LinkedIn, Twitter, and Instagram every day.
Each of these channels offers opportunities to create quick, regular impressions with a wide range of consumers.
Fortunately, these channels have made themselves well-suited to businesses looking to advertise, with viewer and message insights, a variety of post types, and the ability to spend a relatively small amount of money to make an impact with a targeted audience.
In fact, 73% of marketers state that social media marketing has been effective in their marketing demand generation strategy.
When publishing social media content for demand generation, there is no need to reinvent the wheel.
Look at your existing content marketing strategy and identify opportunities to publish the content you have invested in.
You can also use social media to complement that content and engage your audience directly with timely posts, polls, live Q&A, and giveaways.
However, keep in mind that the ultimate goal on social media is to generate enough demand that users leave the channel and come to your website.
Be sure to regularly include links, references to exclusive content, and other calls to action that generate demand.
Live Sales Efforts
Even in the digital world, face-to-face conversations remain a highly effective marketing tool. Trade shows, sales calls, and face-to-face meetings remain an important aspect of converting prospects into sales.
Keep in mind, though, that these more traditional tactics are most effective after digital demand has been generated, or in conjunction with other efforts.
Live events generate the most leads according to 68% of B2B marketers, while content marketing helps convert the most leads. Cold calling and unsolicited sales emails just don't work.
Once you've bought in, it's time to make a personal connection.
Offer to have a short conversation, answer questions about an article, or offer other content that the potential customer might be interested in.
Keep in mind that face-to-face conversations don't have to be face-to-face to be effective: webinars and live streams provide that same level of connection without having to travel.
Bringing together the channels for demand generation
With all these channels and demand generation efforts working together, having a centralized location to manage each campaign is critical.
Investing in the right automation platform for your business will make demand generation more efficient, cost-effective, and deliver better results, regardless of your industry or company size.
Demand Generation With Brightest Minds
Brightest Minds is a lead generation company focused solely on creating impactful demand generation campaigns for our clients – to generate new business for their sales team.
Our marketing programs consist of proven strategies based on tried and true marketing methods as well as emerging trends.
With us, you can focus on running your business, not worrying about keeping up with the latest tools and technologies.
We also provide ongoing sales support for our clients throughout the lead gen process.
We truly love what we do and are always ready and excited to work with you and your team!