Discovering new ways to get qualified small business leads can keep you several steps ahead of your competitors.
There are many companies using social media to find leads that will be nurtured into prospects and sales.
How can you make the most of your social media accounts to get involved?
You can use many different prospecting techniques that work both for B2B and B2C companies.
Small Business Lead Generation
In this post, I will share 18 simple lead generation methods for small businesses to capture leads.
Reliable and affordable ways to generate qualified customers through website content creation, direct marketing strategies and in-person events.
If you are tired of struggling or not getting enough customers, these suggestions may help you get more leads by relying on lead generation channel that leverages lead generation experts to attract leads.
Generate Leads For Your Small Business
Identifying the most effective lead generation strategies for your business can be a challenge, but if you keep these important considerations in mind during the process it becomes much easier.
Researching what has worked best for other businesses is a necessary first step to determining which tactics will work best for you.
Marketing is no easy task for any business, but those struggling to make a profit need an even more creative approach.
Right now, there are many opportunities out there for small-time businesses and startups to optimize their campaigns. But before we delve into the specifics on how you can bring in leads; let's take a look at some of the best marketing strategies to increase your brand awareness and inflow of potential clients.
Identify your target audience and what they want.
Understanding who your audience is and what they want will help you tailor a campaign to their needs.
It's important that the content we produce for small business lead generation be relevant and in-depth when speaking about our target customers, as it not only helps generate buzz around the company but also provides excellent quality leads.
Secondly, there are some key points to remember when marketing; don't try anything new without doing proper research or testing first.
Marketing can sometimes feel like an overwhelming task with so many options out there today, especially with all of the changes happening on social media platforms everyday–but before you head off running into any dead ends it's best to take these three things into consideration:
Who are your best customers/clients
What are their needs?
How can you meet those needs with your product or service offerings?
Understanding these three things will help provide a better marketing strategy and content for small business lead generation.
1. Start using videos
Did you know that YouTube is the second largest search engine in the world? With over 1.9 billion users and 1 billion hours a day, let's face it- your customers are almost guaranteed to be active on Facebook, making it an ideal platform for lead generation.
Video marketing has other benefits beyond distribution and traffic generation. By telling stories, sharing value, and getting in front of the camera, you are creating a personal connection with your customers.
So how should you use video in your marketing?
There are several frameworks that you can use, including:

Engage potential customers with your message by providing informative videos outlining the features of your service or product. Show how these features help potential customers overcome their challenges and close any gaps in their online visibility.

Introducing your business: You can also create interactive videos to introduce your brand. These work well on the homepage and make people feel like they've made a personal connection with you and what you believe in.

Education: Are you an expert or a thought leader in your field? Use video to educate your audience on key topics and trends. Show them how to execute as well as actionable steps.

Generating new business for startups and small businesses. Video testimonials can be a great way of leveraging your customer base to generate revenue, but you can increase the effectiveness by letting your customers and prospective clients tell their own stories through video marketing.
Share your culture: Are you an easy place to work? What do you think gets others, like-minded folks, to want to be a part of what you have going on? Share what's happening internally to attract talented new workers and customers who share the same objectives.

2. Create a Content Marketing Funnel for Small Businesses
Many startups and small businesses rely on paid media to attract new customers.
Social media and Google Ads make this easier than ever, with business owners consistently looking to produce a positive ROI from their digital advertising without spending too much of their budget.
With inbound marketing, you can attract a wider audience and generate new customers for your business. It all starts with creating valuable content.
Additionally, you will learn how to increase your leads by utilizing media content.
Your content strategy is the foundation of your small business's digital marketing and sales efforts. It establishes you as an authority in your industry, reaches out to prospects who would be a good fit for what you offer, creates trust with customers and generates leads.
If you want more blog readers, social followers or email subscribers without spending on ads, then try creating valuable content that will attract these people organically. A content marketing funnel for small businesses can help guide this process.
3. Set up your Facebook page as a lead-generation tool.
Facebook is a great tool for business owners to promote their company. A lot of people think that building up likes on Facebook will automatically lead to profit, but it doesn't exactly work like that. You need likes in order to generate leads and drive attention to your pages, which can lead to customer acquisition, sales and business expansion.
4. Collect emails by using lead generation cards on Twitter
Partnering lead generation cards with a customized email campaign is a successful way to drive conversions directly to your content and get their email for future contacts.
You can create an attractive ad with a link to your online content and use this incentive to get prospects to give you their email address. Once on your list, these prospects are ready to learn more about your5.Use LinkedIn to drive leads from your profile page.
LinkedIn is one of the most effective social media sites for generating leads. One simple way to use LinkedIn as a lead generation tool is by editing your company profile to include your elevator pitch in the description area, and adding a link to your site in the web section.
6. Join LinkedIn groups to network with connections in your industry.
LinkedIn groups are a great way to generate new business for startups and small businesses. Utilize these social media platforms to build relationships with people who match your target demographic.
7. Pin images showcasing how to use your products in unique ways.
Pinterest has become a useful search engine for many industries. One excellent method of driving leads is by offering suggestions to prospects as to how they can use your product through images and text overlay. You can add a call-to-action in the pin description for lead generation.
8. Broadcast ads to your niche audience.
Podcasts have become a go to source for the latest news and in-depth interviews, but many people do not share one of the best features: advertisers. Podcast listeners may be an excellent target market, as it is known what they find interesting or what motivates them.
With podcasts becoming more and more popular, it's become an easy way for small business owners to generate a lot of new customers.
For example, if you offer your ad space to your favorite podcast host and they mention it on the air, then you get free advertising!
But this is not always the best idea as these hosts often have listeners that are not interested in what you offer. So instead, try running ads just during their break or send them merchandise with credit toward their purchase. Either one of these tasks can lead to a whole slew of new customers who were otherwise never paying attention before.
Moreover, with the popularity of streaming sites, another spin on this lead generation strategy is creating video ads that can fill the "commercial slots" during streaming hows or on YouTube.
Although this may seem like any basic advertising strategy, by picking a specific show based on the demographic, you can better target customers who would most likely be interested in your product or service even more so than others.
For instance, the Great Courses Plus advertises on iHeart Media's Stuff You Should Know Podcast. The podcast is popular with people interested in learning about different subjects and this audience would be well suited for the Great Courses Plus product.
9. Direct mail is a cost-effective way to generate leads for startups and small businesses.
Mailing out direct mail campaigns may not be as effective nowadays, but for startups and small businesses it can still be a potent lead generation strategy.
In lieu of mailing them a new coupon that is intended for the present residence, you can:
Or: If you don't want to send them a new coupon, here's what else you could do instead.
Distributing promotional flyers with helpful offers is a great idea for startups and small businesses.
Generate new leads for your business with referral codes.
Reach smaller, more targeted audiences.
When it comes to generating new business, it's important be selective with your marketing efforts. Direct mail can often provide a cost-effective and tangible way of getting potential customers enticed in the right direction.
By using direct mail for your first step at gathering a customer base (rather than the last), you'll be able to invest more money in the physical item that is mailed out – instead of waiting until it has served its purpose entirely for sending people back to contact you or your site directly.
10. Optimize your website and use CTAs to generate new business for startups and small businesses
These days, most businesses in any industry need to have a sleek and efficient website. Gone are the days when showy design was enough for startups and small-time brick-and-mortar stores.
To succeed, you need to be doing more than just owning a website. You want your customers to take some sort of action like e-mailing or calling you. First, decide what action you want visitors to take and why they should do it.
If you want customers to visit your store in-person, you can generate business with a call to action that drives them to either an actual location page or contact us page. Conversely, if you want a customer to make a purchase on your website, create CTAs driving them either specifically towards certain product pages or maybe even reduction landing pages for first-time shoppers.
Example: On Fundera's homepage (shown below), CTAs read "See your loan options."
11. Learn how to optimize your website for Google searches
Search engine optimization can be a daunting task for any business because only 10% of potential customers scroll past the first page of results. This means that no matter how well designed, businesses have to find new ways to get their website in front of potential leads [1].
With SEO as a successful strategy to build new business, it is no surprise that most website builders come with built-in SEO functionality. The first step in the process is utilizing these features and keeping visibility in search engines top of mind.
A lot of small business owners struggle to drum up enough customers, so it's time to start by making sure your website is:
Providing relevant information
Answers frequently asked questions
Clear and concise content that is high quality
Learning on your own about SEO best practices for businesses is free, but investing in a consultation from an experienced business consultant could provide some extra value. For most companies, investing in content marketing and SEO-savvy writers should be more than enough to give them a clear advantage over the competition.
Example: If you search Google for "business website builder," you'll find various company websites that have optimized the search engine listings of their own companies to ensure that they show up on the first page of Google results—making it more likely that they will gain a greater number of leads from prospective customers.
12. Create and publish high-quality content.
Investing in content for your website is an excellent lead generation strategy similar to SEO.
Content-based lead generation campaigns help you to improve your SEO, and the more high-quality content that you produce through these campaigns, the better.
If you create blog posts that provide the who, what, why and how of your company's knowledge on a regular basis, you'll reap the benefits of good search engine rankings.
Make sure your content is localized to increase your chances for lead generation.
With the proliferation of content in recent years, page-views are more than ever a commodity. As such, many content sites will create roundups or articles on trending topics and geographies to generate page views for their business.
13. Develop a creative social media strategy
Social media has revolutionized the way small businesses generate new business, with organic strategies being one of the most successful methods. However, there are many other creative ways to harness these platforms for lead generation.
For startups and small businesses, the best medium for generating new interest is social media marketing on social media platforms. As such, you might invest in paid social media advertising that often costs less than organic posts. Furthermore, paid advertisement on Facebook or Instagram offers a way to target specific audiences for your business with their broad audience.
As users are exposed to these platforms, small businesses can generate new customers by empowering their audience with one-click email submissions.
It is vital to develop relationships with influencers in order to bring attention to your company as a trusted third-party voice. Influencer marketing is one of the largest markets within digital advertising—and 67% of respondents report having reached more focused, targeted audiences through such campaigns.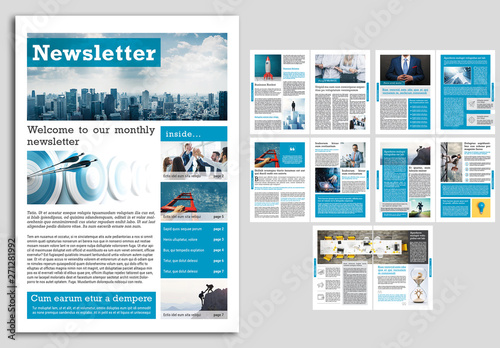 14. Start a business newsletter
Due to the uses of emails in many current marketing strategies, an email-based approach may be a good start for your small company.
Your email marketing strategy can be considered a content strategy in tandem with lead capture techniques on social media. If successful, this yields an engaged audience who receives updates from your company via their inbox. You're not fighting for attention amongst a sea of social media updates.
This being said, to make the most of newsletter lead generation strategies, it's important to provide compelling reasons for people to sign up. The promise of exclusive sales, experiences or knowledge are all great draws – but you need to keep those newsletters coming. Targeting a captive audience with regular updates can result in leads that are highly valuable.
If you're unsure where to start, email marketing platforms like MailChimp and Constant Contact offer tools to help with this type of lead generation strategy.
Example: Connecticut's Fairfield and Greenwich Cheese Company is able to inform potential customers of a newly available cheese, advertise other products, as well as provide recipe suggestions with their newsletter (below).
15. Create downloadable assets to attract new customers
You can offer free white paper downloads, eBook downloads (or other similar assets) featuring your expertise to generate leads
Objective: One objective is to generate new business for startups and small businesses. Using assets, like white papers and eBooks can help increase new leads.
Plus, if your asset is high quality, you might find that it's shared among peers, which will expand your business's brand across the globe. In fact, for all of these reasons creating downloadable assets is certainly one of the best B2B lead generation strategies.
Oracle, the enterprise management software company, offers downloadable white papers in exchange for your contact information. As you can see below, once you provide your contact information, Oracle will send you their white paper on creating ideal customers.
16. Generating an assessment or report to help the business generate new business would be a valuable contribution.
Business leads have come from email-led knowledge exchanges such as a five-minute lead generation questionnaire. If your business provides professional services, you can set up a quick quiz where the respondent answers 7 questions and then you provide them a quote or tips based on their responses.
This B2B lead generation strategy is great for a few reasons. It's hard to resist the temptation of quick insight or assessment for many decision makers in an organization, but it also helps potential clients be introduced to your company's work.
Best of all, you get to learn quite a bit about the respondent in the process. These surveys don't need to be overly customized to deliver results, either. A simple questionnaire can lead to the creation of several pre-packaged reports that offer just enough insight to be used repeatedly while also serving as a teaser of your company's broader services.
17. Hold seminars or events that are out of the ordinary.
One of the most fun lead generation strategies for startups and small businesses, having a seminar will forge new connections with potential customers.
One way to generate new business for a small business or startup is to hold events. These can be seminars about your field of expertise, roundtables, networking sessions – any event that would appeal directly to potential clients and customers.
Unclear: One way to generate new business for a small business or startup is to have events related to their field of expertise. These events could include seminars, roundtables, or networking sessions.
And although hosting a seminar or event may seem like an expensive undertaking, there are other approaches you can take. Instead of an event or seminar, consider:
Host a happy hour event to generate new business for your company.
Running an add-on event or having a booth at a conference is one way to generate business for your company.
Host an informative webinar focusing on creating new business and increasing the exposure of your small business.
An all-around excellent lead generation strategy for startups and small business are events in the local community or industry conferences
IBM has a full schedule of free webinars, including the topics listed below. To access a free webinar, all you have to do is provide your contact information and register.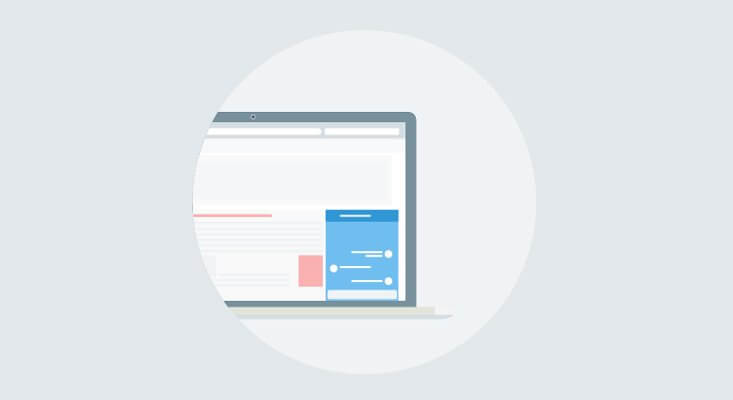 18. Add a live chat feature to your website for increased customer service options.
Finally, consider live chat features as part of your online lead-generation strategy. A recent study found that 44% of respondents view this function as one of the most important features for an ecommerce page. Better yet, 63% stated they are more likely to return and 62% are more likely to be a repeat customer when there is a live chat available.
So in the spirit of being accessible, live chat is a great lead generation technique for new customers as well as repeat business.
Live chat tools benefit both you and your customers by lowering the number of incoming support requests, speeding up response time for all customer inquiries, including potential new leads, and providing a more personal way to communicate with site visitors.
Lead Generation Strategy | From Brightest Minds
Brightest minds has been recognized as one of the top Lead Generation Companies by DesignRush.
With an experienced team of full-time lead generators behind you, you will be able to create more leads than ever before and generate a steady flow of business.
We believe in working closely with each client, understanding their needs, and catering our services accordingly.
Lead Generation Strategy is important for small businesses looking to gain new customers because it helps them get the word out about the company or product that they have to offer.
Brightest Minds can help you generate new leads from diverse sources, including through different social media platforms and through online marketing.
These are just two of the ways that we can help small businesses generate new business – there is no end to our capabilities when it comes to helping small companies grow their customer base.